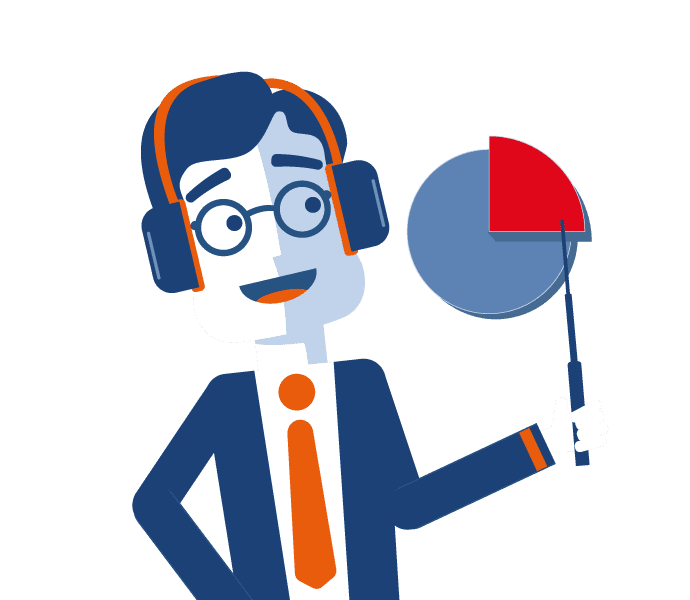 Animate your brand
ANIMATION STUDIO
ROI animations is part of ROI verhogen and from Breda animates brand with character and infographic animations. We realise this through corporate animations, explain animations, social media and web animations. We realise both infographic and character animations. With us you can choose from 3 levels, fixed styles or customisation and flexible duration. All this is of course fully supported by a matching voice-over and tune. Soon, ROI animations can also be found in Bergen op Zoom for both corporate animations and explain animations.
discuss your wishes
We have something to explain
EXPLAINING
THE TECHNIQUE BEHIND INFOGRAPHIC ANIMATIONS
Creating an infographic animation is almost the same as that of a character animation. The big difference is that infographic animations are usually less complex than characters. They have fewer elements that can or must move and mainly serve to clarify a textual element. Through the text, graphic elements are created and we think about how to visualise this. When this is done, the steps are made for the respective animation choice.
THE BENEFITIS OF INFOGRAPHIC ANIMATIONS
An infographic animation is fast, timeless and sleek. Because iconic elements are used to make elements in the text clear. In combination with a voice-over, this can, just like a character animation, come across extra clearly.
Portfolio
The possibilities to
ANIMATE YOUR BRAND
As an animation studio from Breda, we create animations according to various animation styles. For example Infographic and Character Animations. Character animations are created based on matching characters. Infographic animations mainly consist of iconic elements.
In addition to a powerful explain animation, you can animate your brand in several ways. What do you think of a corporate animation, for example? Or a static infographic to display your process or service digitally or print.